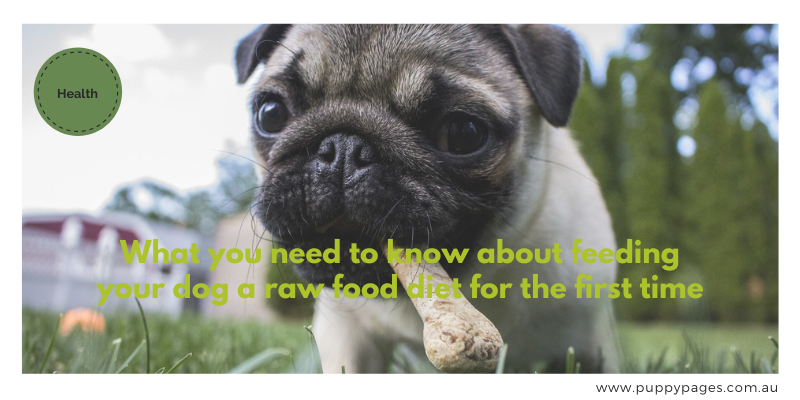 Cuddles, treats, and proper nutrition are vital to keeping a healthy and happy pet. You will get to spend more time with your dog and prolong their life expectancy through exercise and good health.
Well-balanced dog foods are rich in vitamins and minerals. And, well-fed pets don't need extra food and supplements to improve their general health.
Choose a Meat-Based Diet for Your Dog
Your dog needs a meat-based diet to enjoy optimal health.
Unlike vegetable-based and grain-based diets, meat-based dog foods have a high price tag on them. Higher-priced dog foods are made from higher quality ingredients for greater nutritional value, making them ideal for your dog.
The converse is also true. Cheap foods with low-quality ingredients can't meet your dog's nutritional needs. You'll notice that your dog eats less and passes less stool then when on a high-quality diet. The food is digested properly and gives your dog good health.
Pet foods based on poultry, meats, or fish are formulated to improve your dog's quality of life, hence come at a higher cost.
Pet owners are increasingly feeding their dogs raw food diets to ensure they meet all their nutrient needs.
So…
What's a raw food diet? Let's find out.
Raw food diet – What is it and why it's an option for pet owners?
Raw dog foods are increasing in popularity despite being controversial. The foods focus on raw meat, fruits, bones, and veggies.
A raw food diet comprises of:
Vegetables such as spinach, broccoli, and celery
Muscle meat on the bone
Organ meats such as kidneys and livers
Ground or whole bones
Raw eggs
Some dairy such as yoghurt
Fruits such as apples
Sled dogs and racing greyhounds have thrived on raw food diets since time immemorial. But, this practice was extended to the family pet in 1993.
Ian Billinghurst, an Australian veterinarian, proposed the idea of Biologically Appropriate Raw Food or Bones and Raw Food (BARF diet) for adult dogs. He suggested that dogs can thrive on a diet based on what their ancestors ate in the wild before being domesticated.
The evolutionary diet is made up of raw meaty bones, and scraps of vegetables and fruits, which are healthier than commercial dog foods.
Critics link the diet to various risks such as bacteria in raw meat being a threat to dog health; the potential for teeth breaking, an internal puncture, or the animal choking; and damage to the health of your pet.
But, these risks either have a minimal chance of happening or can easily be prevented. What's more, even processed foods can contain pathogens.
Despite the risks, a BARF diet has lots of benefits such as:
Food is more digestible
Higher nutritional value
Higher vitamin and mineral content
Additives and preservatives free
And, your dog can benefit from eating a raw food diet in many ways. You'll want to consider a raw pet diet for the following reasons:
Healthier skin and shinier coats
Increased energy levels
Controls weight
Increases satiety
Cleaner teeth
Reduced allergies and skin sensitivity
Less fussy eating
Smaller stools and more regular bowel function
Apart from Billinghurst's raw dog food diet, BARF diets have evolved over the years to include raw food diets that have been processed commercially.
They range from a combination of diets that include vegetables, grains, and vitamins for mixing with raw meat you can buy at your local grocery store to freeze-dried or frozen raw food diets.
Domestic dogs are scavengers, meaning they can easily digest a mix of meats and veggies to obtain the nutrients they need to live healthily. Organ and offal meats are rich sources of vitamins and minerals for your pet friend.
6 Important Things to Keep in Mind When Feeding a Raw Food Diet
1. Transitioning a Puppy to Raw Food
Most puppies are adopted at the age of 8 weeks. At this stage, the puppy is already feeding on solid foods because weaning occurs at 4 weeks.
When you get your puppy from a breeder, your new friend is likely already feeding on a raw diet. The transition is done when the digestive system is strong enough to process raw foods. Expect your pup to pass out soft poo for a few days as it adapts to the new diet.
A puppy already feeding on kibble can move to eating raw foods without the need to mix the two for a smooth transition. Mixing the two food diets allows potentially harmful bacteria to stay longer in the digestive tract.
Therefore, the two dog foods must be fed separately as small meals. Cook your raw food if the pup has diarrhoea for at least 3 days. Alternatively, switch to a different source of protein to find out what's causing the diarrhoea in your pup.
Visit your vet if your pup shows signs of illness such as lethargy or refusal to eat.
2. Begin with a Single, Consistent Raw Food Meal Plan
Whether you're introducing your puppy or adult dog to a raw food diet, begin with a single, consistent meal for about 2 to 3 weeks. This consistency will help find out if your best friend has sensitivities, atop ensuring they take to the new diet well.
If you don't experience any issues with the digestive system, it means your dog is adjusting well to the new diet.
After three weeks of consistency, you can introduce a new type of protein to vary the diet. And, increase the foods gradually.
3. A Raw Food Diet for Your Dog is Balanced and Nutritious
Your dog, just like humans, needs a proper balance of nutrients to attain optimal health. A balanced diet contains a combination of carbohydrates, proteins, vitamins, fats, minerals, and water for everyday body functioning.
Nutritious dog foods build and repair muscles, fight off infections, improve bone and teeth health, maintain muscle tone, and support your dog's daily activities.
A balanced diet also energizes your friend and keeps the coat and skin healthy and shiny. It also improves brain function.
Dog food manufacturers work out food formulas that offer dogs all the nutrients they need daily. Whereas some pet foods are formulated for hypoallergenic nutrition, others are prepared for particular life stages such as geriatric or puppies.
Others target particular health conditions such as kidney and heart disease.
A balanced diet nourishes your dog with complete and balanced nutrition to support body growth and immune system functions. Different dog breeds have unique nutritional or feeding needs to help them develop strong bones.
The nutrients shouldn't be too much or too little to balance the diet and provide nutrients in the right amounts.
4. Make Sure Bone Content is Safe for Pups
Make sure the bone content you feed your dog is safe. The size of bones should allow for easy chewing.
Finely grind minced meat for easy consumption when mixed with other raw foods. Offer slightly large pieces of meat once in a while to help your dog work out their jaws. Eliminate choking hazards for greedy eaters or small dog breeds.
Feed turkey necks, chicken necks, marrow bones, or lamb bones to your dog. Chop the bones meant for pups to ease eating and reduce risks of injuries. Feed your pup with bones only twice a week and supervise chewing.
If your dog has constipation, feed them less. Although adult dogs can handle almost all types of bones, make sure they're of a reasonable size and supervise chewing, if necessary.
5. What to Feed Your Dog
You can buy a commercial raw food diet for your dog, whether it's a pup or an adult with special nutrition requirements. Make sure that you choose high-quality dog food for your pet. This is food that meets the following qualities:
High moisture content
Whole muscle meat
Fruits and veggies
Animal fat content
Low % to no starches
Bone content (served with meat or separately)
Grain-free
Alternatively, choose a meat-based recipe to prepare your own raw dog food for your pet.
Opt for a recipe that meets all AAFCO food guidelines and requirements. The Complete Beef raw dog food diet is a great all-round meat-based raw food product that's suitable for all dog life stages.
Pups and adult dogs eat the same meals prepared from similar raw food ingredients, but in different ratios. The nutrient ratio for your dog changes as it grows; check the table below for feeding guidelines.
6. The Right Amount of Raw Food to Feed Your Dog
Puppies and adult dogs eat almost the same amount of food. However, puppies have smaller stomachs and burn energy faster, hence need to eat smaller food portions several times a day. This also prevents bloating and supports digestion.
Feed your pup 3 to 4 meals daily, splitting the total recommended daily intake across the different meals. Follow a consistent feeding schedule to reduce begging and fussiness and help with pup training.
Your dog's activity level and weight can help strike a good balance between growth and maintenance of healthy weight. Active large dog breeds can eat more than their less active counterparts.
With the age and weight of your dog, you can calculate the right amount of food to feed your pet daily. Multiply the weight of your dog with a percentage of its total body weight.
Note that if your dog is active, they can eat more because this guide depends on the level of exercise your friend does. The amounts are in kilograms, but you can multiply your figure by 1000 to convert it to grams.
Conclusion
You're ready to introduce your pup or adult dog to a healthy meal plan of a raw dog food diet once you master the information provided in this article. With lots of recipes, meal plans, and brands of raw dog food diets to try, there's something for your pet friend.
Make sure that you offer your pet a balanced diet for improved general well-being and better health. Look out for signs of digestive sensitivities or allergies when introducing meals through a consistent feeding routine. Consult your vet for help with persistent issues.
Guest article written by Melissa Smith. Melissa is a pet lover, part-time pet-sitter, and writes for Raw and Fresh on all things pet-related. She adores her pug, Samson, and Chester cat, aptly named Chester.
This is not a paid or sponsored post
---
The information on PuppyPages website is not meant to replace first hand treatment of your dog by a professional vet. Always consult your vet for medical and health care advice. You should not rely on any of the information on this website for medical diagnosis, treatment options or other health care decisions about your pet. When possible we have articles fact checked by experienced Vets and Vet Nurses.
Read full Disclaimer here