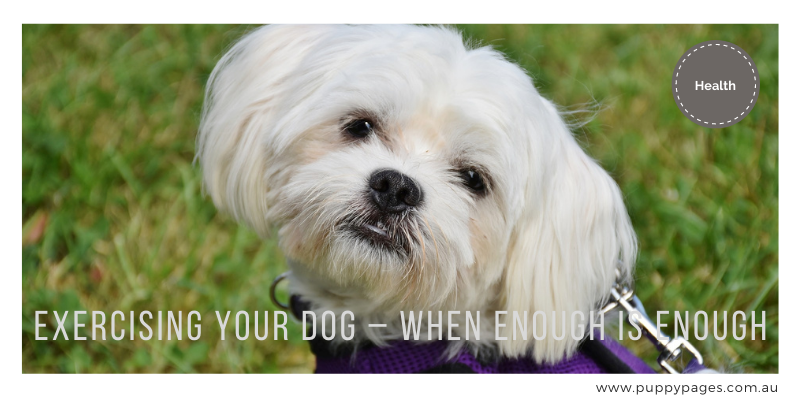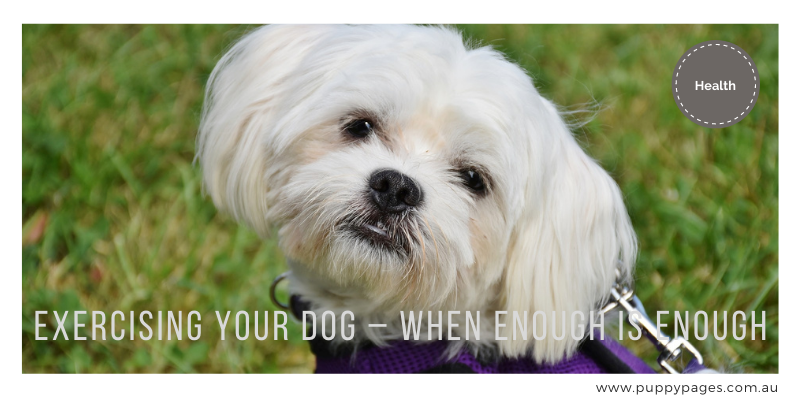 My pet never knew when enough was enough when it came to fetching the ball. She would keep going until she could barely breathe if I had let her. Little did she know just how dangerous this could be to her health.
We all want our pets to be happy and healthy and it's no secret that this involves a good diet, a good preventative schedule to keep those nasty fleas, tick, and worms away, and of course exercise.
So, we have the diet and preventatives down pat but how do we know we are not going a little overboard with the exercise?
When deciding on the right amount of exercise your pet needs there are a few things to consider:
The fitness level of your pet – A working dog will have a lot more energy to burn than that of a Rottweiler. A general rule most dogs will need a walk/run at least once to twice a day.
Breed – A brachycephalic dog (short snout dog) will find it much harder to breathe while out exercising than that of a kelpie. Breeds that are prone to hip dysplasia will need to take it a little easier than a dog that is bred to run.
Health – the overall health of your pet should always be considered before deciding how much to exercise your pet. A dog that has heart disease should be monitored very closely as should one that has been diagnosed with arthritis. it is also important to note that dogs should not be exercised immediately after eating as this can cause complications such as bloating, especially in deep-chested dogs.
Weather – Always check the temperature outside before deciding on going for your daily walk. Dogs can overheat or end up with burns on their pads if they are walked in the middle of a scorching summer day. Try taking them out when it is a bit cooler such as in early mornings or late evenings.
As much as we want out pets to focus when we are giving them instructions, we also need to ensure we are showing them the same amount of attention when exercising. Watching for signs such as the following can ensure we know just when enough is enough and when we need to reduce the amount of exercise they are receiving.
Lethargy
Long recovery times
Exhaustion
Excessive panting
Extreme thirst
Sore muscles
Confusion or lack of focus
If you have any concerns that your pet is having trouble with their usual exercise regime then it is best to contact your vet and have them do an overall health check on your furry friend.
---
The information on PuppyPages website is not meant to replace first hand treatment of your dog by a professional vet. Always consult your vet for medical and health care advice. You should not rely on any of the information on this website for medical diagnosis, treatment options or other health care decisions about your pet. When possible we have articles fact checked by experienced Vets and Vet Nurses.
Read full Disclaimer here