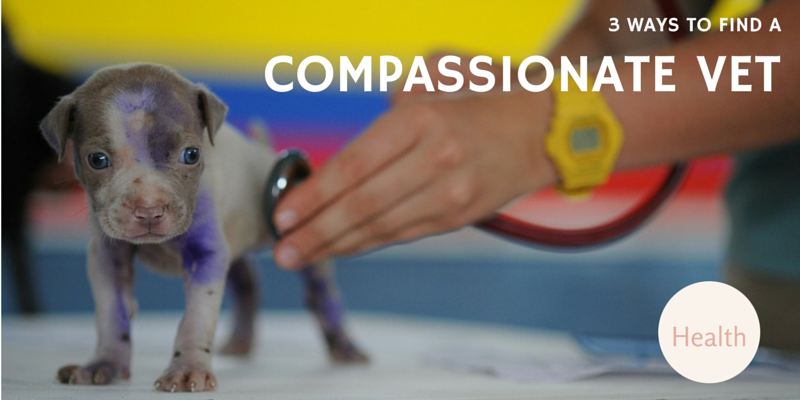 Choosing a vet for your puppy might sound like a simple task, but it isn't. When your puppy is ill, you want a vet that is kind, compassionate and professional. It is easy to locate just an ordinary everyday vet, but to find one that is perfect for your dog, takes time and research.
Aside from looking in the telephone directory and online, there are other steps to take to ensure that you have found the right vet clinic or the right vet, for your pet puppy. Your puppy is not full grown; in fact, your puppy has quite a long way to go, before he reaches adulthood.
This is why you need to find a vet that is compassionate and caring.
Here are three ways to help you find the perfect vet
Visit a local vet clinic. Consider taking a tour of a vet clinic and make your own observations. Get a firsthand look at how well the pets are being taken care of. Are their kennels clean, is there adequate staff on the premise, and does the vet spend equal time with each animal. These are qualities to look for.
Be sure the vet you choose specialises in caring for puppies and dogs. The average vet nurtures various types of animals. However, be sure that caring specifically for your puppy and dog is one of the vet's specialties.
Find a vet that accepts emergencies. If your pet takes ill in the middle of the night, be sure the vet is available, after hours. Vets with a genuine concern for the health and well being of your pet, you post after hours numbers in visible places for pet owners to see.
Your pet deserves the best treatment in his time of injury or illness. It is up to you to ensure that your puppy grows up to be a healthy, loving full grown dog. Love makes the trees grow, and it will definitely make your puppy grow too.
Written by Tracey
---
The information on PuppyPages website is not meant to replace first hand treatment of your dog by a professional vet. Always consult your vet for medical and health care advice. You should not rely on any of the information on this website for medical diagnosis, treatment options or other health care decisions about your pet. When possible we have articles fact checked by experienced Vets and Vet Nurses.
Read full Disclaimer here