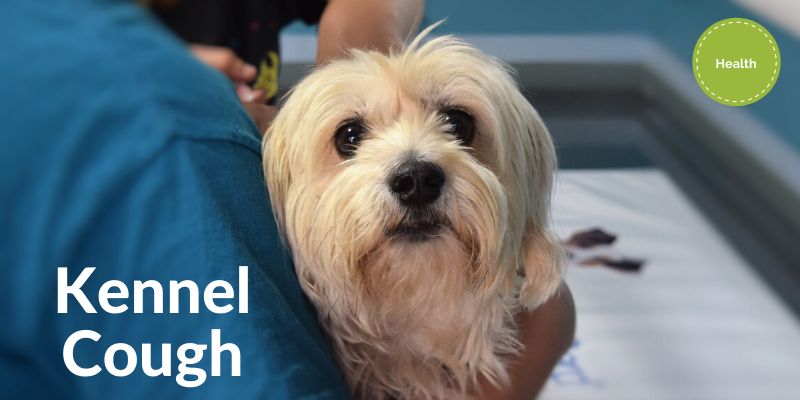 We all know how annoying a cold or flu can be right?? Snotty noses, watery eyes, sneezing, and coughing all the annoying symptoms that come with being unwell.
Well, most people don't know but dogs are also prone to something similar called Kennel Cough (infectious canine tracheobronchitis), a disease that affects the trachea (windpipe) and bronchi (large airways). Kennel cough can be persistent and if left untreated can become potentially dangerous and even life-threatening. As this is a disease that affects the respiratory system the potential for pneumonia and chronic bronchitis to develop is highly concerning.
Unfortunately, there are multiple factors that can cause this respiratory disease with viruses and bacterias being the main culprits. A dog will become infected when either bacteria or virus particles (or both) are inhaled into their respiratory tract. The most common bacteria is called bordetella bronchiseptica. As well as becoming infected with bordetella most dogs are then infected with a virus at the same time. Viruses such as canine distemper virus, canine herpes virus, parainfluenza, canine adenovirus, and canine reovirus can cause dogs to become more susceptible to the bordetella infection.
What are the symptoms I should look out for?
Commons symptoms that a dog presents when admitted to a vet clinic are:
Sneezing
Hacking or cough like sound
Lethargic
Inappetence (lack of appetite).
Fever
Increased respiratory effort
Symptoms can be subtle when a dog is vaccinated, healthy and of adult age. The disease can often resolve with a little help from their own immune system as well as some tender love and care from you. Puppies, elderly, unhealthy and unvaccinated dogs are more likely to become infected and develop into a serious health risk.
Also known as canine cough, this highly contagious disease can be passed from canine to canine as ours can also be transferred between humans. Dogs are most susceptible when highly stressed and also commonly when allowed to congregate in numbers. Common areas include:
Boarding kennels
Shelter environments
Dog parks
Obedience classes
How can I help prevent my dog from contracting Kennel Cough?
Although no dog is completely immune from this disease, there are a few things we can do to help prevent our pet from contracting kennel cough. A vaccination plan set out by your veterinarian is one of the most efficient ways to decrease the chances of picking up this complicated infection. As with humans, practicing safe distancing with other dogs (especially if they are unvaccinated) or picking a less popular dog park to visit can also help. If dog shows are your passion, ensuring you keep a strict cleaning regime once you come home such as disinfecting crates, bowls and bedding is a great way to help eliminate your pet from contracting kennel cough.
What to do if my pet is showing symptoms of kennel cough?
As with any medical concerns we always recommend consulting with a veterinary professional. A quick call to your vet and description of their symptoms will allow the veterinarian to make a decision as to whether rest will be suitable or if further intervention is required. In the meantime, make sure there is fresh water available at all times and swapping from a collar to a harness to avoid any restriction to the larynx. Isolate your pet from other dogs and keep him/her in a comfortable and quiet environment, remember rest is best!
---
The information on PuppyPages website is not meant to replace first hand treatment of your dog by a professional vet. Always consult your vet for medical and health care advice. You should not rely on any of the information on this website for medical diagnosis, treatment options or other health care decisions about your pet. When possible we have articles fact checked by experienced Vets and Vet Nurses.
Read full Disclaimer here