Procrastinating on Pet Insurance Can Cost You More Than Just a Few Bucks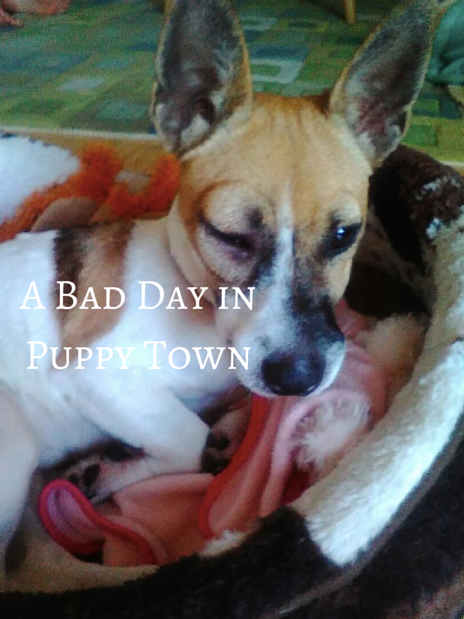 A fun Sunday hiking through the bush took a scary turn when 6-month old Tallulah's face suddenly doubled in size, with her eye the size of a golf ball.
We zip off to the emergency clinic, where two other puppy casualties come through the waiting room – a Dachshund with a broken leg and a Weimaraner that looks like it has nearly choked itself to death.
Two hours later, all three patients aren't too much worse for the wear (Tallulah's face starts returning to normal size following an antihistamine shot), and the owners all anxiously wait to settle up the bill.
We get off easy, with a mere $300 tab. The Weimaraner clocks in at $800 and the poor Dachsy is now sporting a cast along with a vet bill that exceeds $2,000!
All of us sheepishly shake our heads no when asked if we have pet insurance, and sigh as we present our credit cards.
Big Savings, Bigger Peace of Mind
I had looked at pet insurance, but kept putting it off. I certainly paid for that mistake in cash, but it's scarier to think about how much more it could have cost me if the treatment was more than I could afford.
That night, I shopped around for pet insurance online and had insurance in hand less than a half hour later.
My Fast Learnings?
First, don't waste time on accident-only insurance, as it will leave you in a lurch if your dog develops a serious illness later. Comprehensive insurance is only about $10 per month more, and offers much broader coverage.
Next, just like humans, youngsters generally have much lower medical costs than older dogs. However, most pet insurance polices strictly exclude pre-existing conditions, so getting coverage in place early will eliminate the risks of not qualifying for valuable coverage when your dog needs it later in life.
Finally take a little time to shop around. Pay attention to the payout rate and maximum benefit on the policy, and give the product disclosure statement a read to understand what is and isn't covered. Plus, check around for coupons or promo codes – many companies offer upfront discounts on new policies.
Comprehensive insurance coverage for Tallulah is just $30 per month, which covers 80% of her vet bills for accidents or illness. We added routine care coverage for an extra $10 per month, which covers the cost of her vaccines and deworming, and even her desexing. Plus the first month was free!
Puppies are as likely to get themselves into trouble as they are to steal your dinner or pee on the floor. Take a few minutes to put pet insurance in place to keep those puppy hijinks from putting your wallet into intensive care.
This is not a paid or sponsored post
Always do your own research, pet insurance may not be right for everyone or within your budget.
Read more about pet insurance on our new puppy checklist and tips and 3 ways to find a compassionate vet.
---
The information on PuppyPages website is not meant to replace first hand treatment of your dog by a professional vet. Always consult your vet for medical and health care advice. You should not rely on any of the information on this website for medical diagnosis, treatment options or other health care decisions about your pet. When possible we have articles fact checked by experienced Vets and Vet Nurses.
Read full Disclaimer here