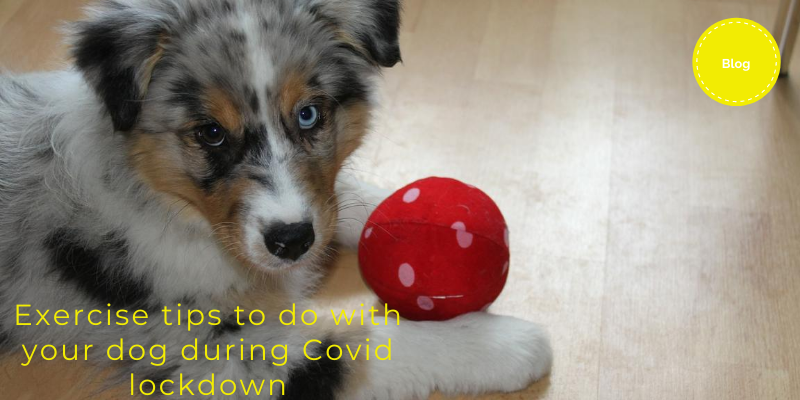 What a year it has been so far! With the uncertainty of what is allowed during this Covid-19 pandemic, we are constantly asking ourselves about the adjustments we need to make to our usual daily routines. This goes for not only our own lives but those of our furry family members.
Our pets have no understanding as to why things are changing at the moment but they are definitely noticing and possibly becoming just as worried as we are.
So here are some tips on how we can continue to keep our pets exercised, enriched, and void of boredom.
Walking and/or running – in most areas we are still allowed 1 hour of exercise. So use this time to take your pet on a social distance walk. As much as our friend may like meeting others at a dog park and having a play, use this time to go on a nice walk around your area, just the two of you. Bonding is of the utmost importance during this time of uncertainty.
Training – Use this time to do some additional training. Dogs thrive on learning so find new activities or skills that your pet will love to develop. Agility training is easy to set up in your backyard with simply using items from around the house; i.e jumping over a pillow stack or weaving in and out of plastic chairs.
Target Training – Teaching your dog target training can encourage focus. This can then build on skills that allow you to further their skills in other areas you are both interested in learning; i.e not pulling on their lead when walking.
Hide and Seek – This is a fun game that can be played in the comfort of your own home. The main part of this game requires your pet to be able to stay (something that you could teach your pet while in lockdown). They only need to stay long enough for you to quickly find a place to hide. Alternatively, you could hide a treat or a favourite toy that they have to sniff out.
Frozen treats – Who doesn't love a frozen treat that has an amazing surprise in the middle. Dogs are no different. They will spend hours enjoying the lovely taste of beef stock flavoured ice block only to find a delicious treat throughout the ice block or in the middle.
Treat toys – Dogs will spend ages trying to get a tasty treat that is strategically placed in a treat ball or puzzle. Remember not to make it too easy on them. Use your imagination with this too, puzzles or treat toys can be made from items around the house; i.e a sliced tennis ball with treats inside can make for a tricky game for your friend.
A simple game of ball – An oldie but a goodie. A lot of dogs love a game of fetch, so using your backyard or your hallway can keep your pet excited and entertained for hours.
It is important to remember during these times to think outside the box and be creative. Your pet will appreciate your efforts to bond, enrich, and entertain them. This will then in turn keep your pet happy, healthy, and in a good mental state.
---
The information on PuppyPages website is not meant to replace first hand treatment of your dog by a professional vet. Always consult your vet for medical and health care advice. You should not rely on any of the information on this website for medical diagnosis, treatment options or other health care decisions about your pet. When possible we have articles fact checked by experienced Vets and Vet Nurses.
Read full Disclaimer here