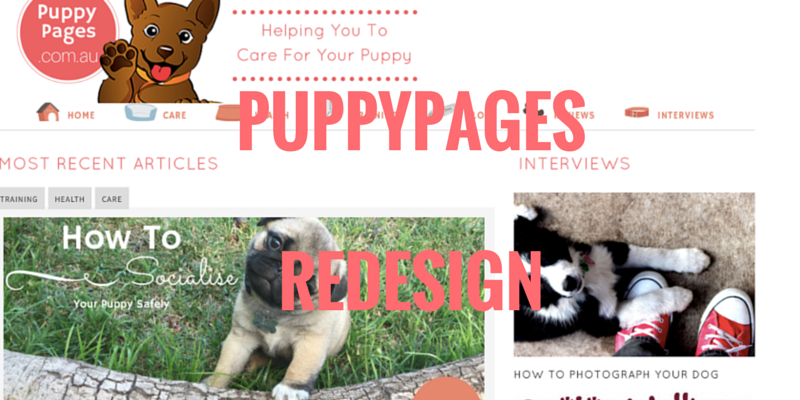 Welcome to PuppyPages! This is our very first blog post and we're a tad excited. After undergoing a redesign and new branding we are very happy to bring you the new and approved PuppyPages site.
We have added two new sections to the site, Blog and Reviews. Reviews (puppy/dog related products, accommodation, food etc) will be made up of our own reviews and also from PuppyPages readers.
We have lots of new content waiting to be added and also some new interviews with doggie experts!
We hope you love the new look and will hopefully see you on our Facebook page.
Suzanna & the PuppyPages team
---
The information on PuppyPages website is not meant to replace first hand treatment of your dog by a professional vet. Always consult your vet for medical and health care advice. You should not rely on any of the information on this website for medical diagnosis, treatment options or other health care decisions about your pet. When possible we have articles fact checked by experienced Vets and Vet Nurses.
Read full Disclaimer here