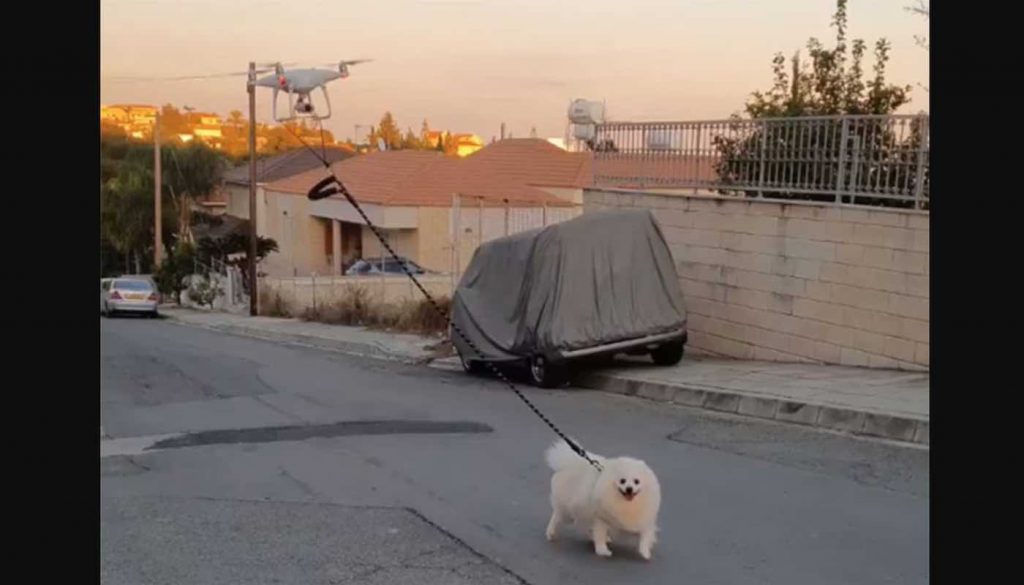 Due to the current coronavirus pandemic self-isolation and social distancing rules, pet owners are finding different ways to exercise their dogs outdoors whilst they themselves stay in doors.
In Cyprus a man recently took his ingenuity to another level and took his dog for a walk outside via attaching the lead to a drone.
---
The information on PuppyPages website is not meant to replace first hand treatment of your dog by a professional vet. Always consult your vet for medical and health care advice. You should not rely on any of the information on this website for medical diagnosis, treatment options or other health care decisions about your pet. When possible we have articles fact checked by experienced Vets and Vet Nurses.
Read full Disclaimer here