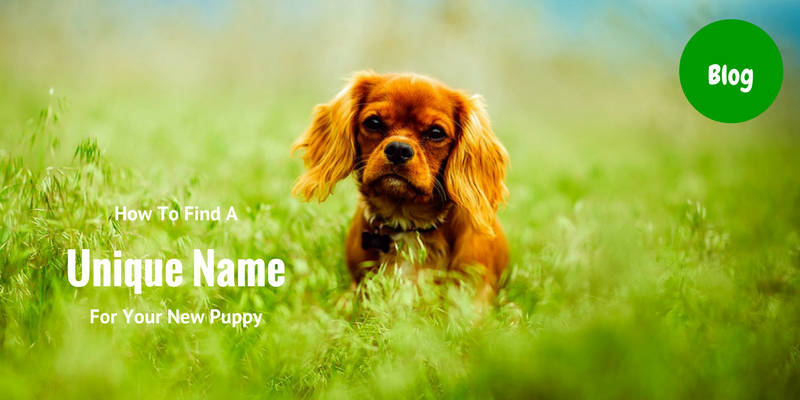 When choosing a name for your new puppy, you want to put some thought into your selection. This is a long-term decision that will affect training, overall communication and your relationship with your new family member.
Effective communication between you and your puppy is paramount to good training. One of the first guidelines is to choose a name with one or two syllables, because that will be easier for your new puppy to retain. You may want to get to know your puppy for a few days and watch his or her disposition emerge. A name may come to you after you've observed their behavior–Spunky, Buster or Laddie.
You want to choose a name that does not sound like a one-word command. Pets can interpret high-frequency sounds, but they cannot interpret the meanings of a word. So a name like "Joe" might sound like Go or No to your dog. Avoid other names that sound like the one-word commands used in training: Sit, Heel, Stay, Down and/or Off. Puppy names that rhyme with these commands will only confuse your new family member.
Another suggestion is to choose a name that starts with a hard consonant sound, such as kay, bee, dee or tee, because these are easier for your puppy to hear than soft consonant sounds like eff, ess, or em. Using hard vowels sounds like those in words, such as appleand octopus are better than those in words like echo and earnest. Thus, your puppy will respond to names like Kasper, Bandit and Toddy more easily than names like Effie, Ellie and Fawn.
Try to avoid names that read more like vanity plates, i.e., names that are trendy and/or clever. Remember that this process is about you and your dog. It's not about keeping up with the Joneses. And, because your dog will probably live longer than a decade, you will want to choose a name that will last. Although it might be cute to let your six year old name your puppy after a popular cartoon character now, when that same child is away at college, will Zin-Zin still fit your gray-haired dog?
Some resources suggest that you avoid selecting a human name for your dog, because it may lead you to anthropomorphize your pet. This could cause difficulty in training and troubles later on. Pets deserve our love and respect, of course, but they are not human. We cannot expect them to respond and learn as humans either. This is simply something to consider, and many dogs have human names without negative consequences.
Here are some examples of unique, cool and funny puppy names: Coco, Buddy, Rusty, Pepper, Lucy, Bandit, Roscoe, Ginger, Maxie, Lady, Bailey, Sadie, Sammie, Rocky, Daisy, Buster, Josie, Juno, Levi, Mojo, Obie, Murphy, Ollie, Abby, Addie, Bella, Birdie, Balloo, Bogey, Brody, Cash, CiCi, Cody, Comet, Demi, Frankie, Georgia, Haley, Happy, Harley, Hattie, Hope, Hunter, Indy, Jack, Jamie.
---
The information on PuppyPages website is not meant to replace first hand treatment of your dog by a professional vet. Always consult your vet for medical and health care advice. You should not rely on any of the information on this website for medical diagnosis, treatment options or other health care decisions about your pet. When possible we have articles fact checked by experienced Vets and Vet Nurses.
Read full Disclaimer here