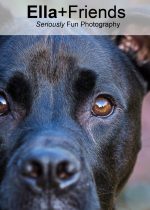 Who we are and what we do
Ella+Friends Photography are Melbourne's Number #1 Pet Portrait and Family Photographers. We love dogs in particular and all own at least one! We love nothing more than meeting your pet, designing a unique photo shoot with you to capture their gorgeous personality then show you all the stunning images in our purpose built theatre room.
At the end of 2016 Ella+Friends Photography made the decision to move from the South Melbourne site and focus on photographing your dogs in a more natural environment. We now go to their, and your, favourite locations to best capture them in any variety of places; whether it at your home, beach, parks or in the city.