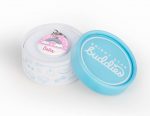 Who we are and what we do
When we adopted our fluff-ball Coco in the middle of 2018 she brought with her bundles of cuteness. But finding a dog tag that looked as sweet as her was a struggle.
After searching high and low we ended up creating our own just for her. It was so sweet that we couldn't keep it to ourselves and wanted to share it with the world! So, after a lot of hard work from our entire team, Bright Star Buddies was born.
We're massive fans of all kinds of dogs, and we're so lucky to have Coco with us at work everyday!
With more than 14 years experience running Bright Star Kids, and trusted by over half a million customers, our team behind Bright Star Buddies is serious about creating top-notch products right here in Australia.