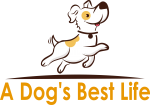 Who we are and what we do
A Dog's Best Life is an Australian owned & operated small business, dedicated to helping dog owners give their furry friends their best life with mentally stimulating and rewarding puzzle games, toys and a healthy natural diet.
We stock a range of natural, grain-free dog foods & treats including the Ziwi Peak range of premium air-dried and wet canned dog food featuring 96% meat, seafood, organs and bone, designed to mirror a dog's natural diet.
Our range of Trixie dog activity puzzle toys is a great way to keep your dog mentally stimulated while having a fun and rewarding game.
Our range of dog toys is growing by the day, and all tested & given the tick of approval by our furry quality assurance team!