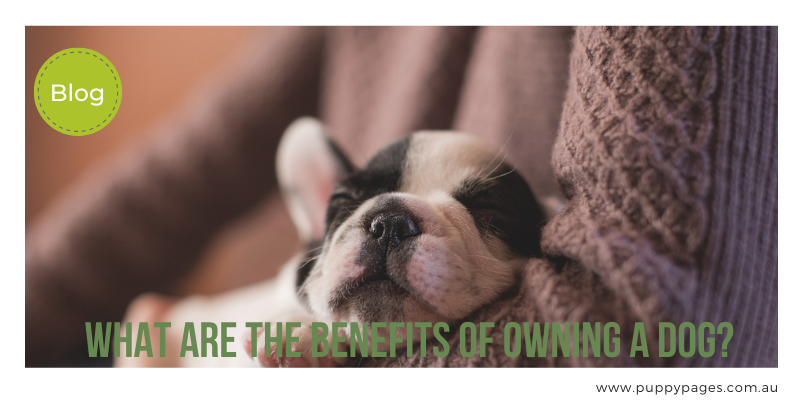 Owning a dog can provide many physical, mental and emotional benefits. From unconditional love and companionship to feeling more relaxed and less stressed, dogs can make great additions to any home. In this blog post, we will explore the many advantages of owning a dog and how they can improve your life.
1. Unconditional Love
All owners know the feeling of coming home to a furry, four-legged friend that is so excited to see them – and that feeling of unconditional love never gets old. Dogs give us unconditional love that can't be found in many other places. Studies even suggest that owning a dog can trigger an increase of oxytocin in us – a hormone associated with our ability to trust, bond and love.
2. Companionship
The companionship that comes from owning a dog is unlike any other. Dogs provide us with cuddly snuggle buddies that we can talk to about our day, plus they're great listeners. Having companionship in our lives can help us combat loneliness – something that is EXTREMELY important when you can't be around friends or family due to work or lock-down restrictions.
3. Exercise
Studies have shown that people that own a pet, dog especially, are more likely to engage in physical activity due to their dog's need for outdoor exercise. Owning a dog helps to keep us active, especially on days when motivation is low. Taking your pup for regular walks or hikes is great for your physical health and mental wellbeing.
4. Increased Socialization
Dogs are perfect conversation starters and can be a great way to help us meet new people. Owning a dog helps to break the ice during social interactions and can help us make friends and connect to our wider community.
5. Anxiety Reduction
It's proven that spending time with our canine companions can reduce stress and anxiety levels. Dogs have a calming presence as they are always so full of joy and love – both of which are clearly contagious. Dog owners experience reduced stress due to the presence of their pooch and this helps to management daily events that would otherwise be overwhelming.
6. Improved Mental Health
Sharing our lives with a pup can offer us some amazing mental health benefits. Studies have shown that owning a dog can promote positive mental health in many ways, including providing comfort and reducing feelings of loneliness and isolation. The trust and love that comes with a pup (and the responsibility of caring for them) can also help to boost self-esteem and create a sense of purpose.
---
The information on PuppyPages website is not meant to replace first hand treatment of your dog by a professional vet. Always consult your vet for medical and health care advice. You should not rely on any of the information on this website for medical diagnosis, treatment options or other health care decisions about your pet. When possible we have articles fact checked by experienced Vets and Vet Nurses.
Read full Disclaimer here