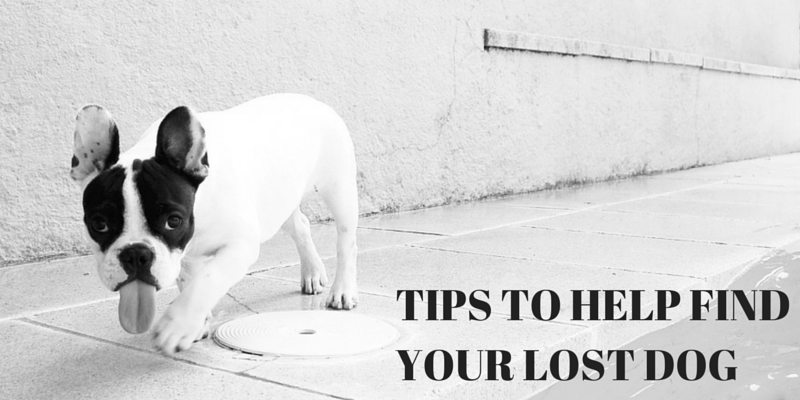 Since New Year's Eve fireworks are one of the biggest causes of lost dogs (and other pets), we thought we'd offer a few tips for those going through the nerve wrecking experience of losing a new puppy.
1)  Check pounds in person
It is always best to go into the pound(s)/shelters to have a look at all the dogs in person as your dogs description could match many others. Also take along any documentation with you.
If your pet is microchipped or wearing an identification tag make sure your contact details are current. If council picks up your dog they will try to contact you using those details. To see what microchip register your dogs microchip is on try www.petaddress.com.au.
2)  Check neighbours
Door knock in your area with a photo of your dog. Ask your neighbours to keep an eye out in case they sight your dog at a later time. Make sure you leave your contact details so they can get in touch with you.
3)  Post an online "Lost Dog" notice
Many council rangers and helpful members of the public frequent these websites and might be able to alert you to a dog that matches your description. Make sure you include a good clear description and list your suburb and all of the adjacent suburbs. Since searching works on keyword matching, it's important you include as much detail as you can.
Here are a few of the Australian lost and found websites, we recommend posting on all of them.
Also join Facebook pages that have been set up for lost/found pets and local community group pages.
4) Post signs in your area
We've all seen these and they are definitely known to work. If there is a well meaning neighbour who is looking after your dog, this will let them know that they are very much cared for and missed.
5) Check with your local vet
6) Don't give up!
We've heard stories where pets have been reunited weeks, months or even years later. It's important that you don't give up checking all of the pounds in your local and surrounding areas.
We wish you all the best in your search, please share this to help all the frantic pet owners that have been separated from their furry friends.
Last updated January 2023
Written by Suzanna – PuppyPages 
---
The information on PuppyPages website is not meant to replace first hand treatment of your dog by a professional vet. Always consult your vet for medical and health care advice. You should not rely on any of the information on this website for medical diagnosis, treatment options or other health care decisions about your pet. When possible we have articles fact checked by experienced Vets and Vet Nurses.
Read full Disclaimer here