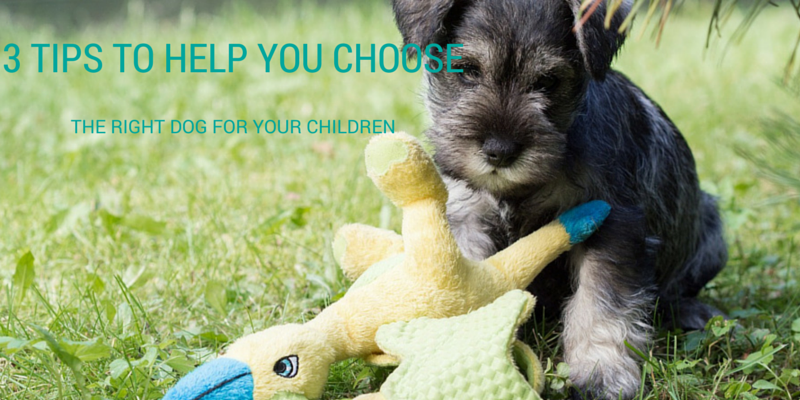 Adding a puppy or adult dog to your family can have many benefits for your children. However, it is important to choose a dog that fits in well with your family. Ensuring that you have made a proper match from the start is the key to ensuring that your dog has truly found a "furever" home.
Activity Level
This is very important. If you have an active family that likes to get out and enjoy the outdoors, you need a dog that can keep up with your daily life. A larger breed dog, such as a Husky or Lab, would be a great companion. If your family is more low-key and likes to stick to the house, you want a dog with a lower activity level. Research breeds before you begin the search, so you can narrow your options down and avoid disappointment for you and the dog.
Breed Temperament
Some breeds are better with children than others. It is also important to choose a dog that gets along well with children. Many people have very fond memories of their childhood pet. By ensuring you have made a proper match for your children, you can give your kids some great memories as well.
Other Considerations
Shedding is a huge concern for some families. If parents work long hours and the kids are in lots of after-school activities, you should also choose a dog that does well uncrated in the house by himself. Another issue to research is health problems that are breed-specific. This can help you know what to expect as your dog grows older.
A dog is a lifetime commitment; the life expectancy of most breeds is ten to 15 years of age. It is very important to meet dogs before you choose one, and let everyone get acquainted. By taking your time and choosing wisely, you will ensure a perfect match for your family and the dog, and avoid disappointment for everyone.
Written by Maggie. Maggie volunteers for four dog rescues and three animal shelters.
---
The information on PuppyPages website is not meant to replace first hand treatment of your dog by a professional vet. Always consult your vet for medical and health care advice. You should not rely on any of the information on this website for medical diagnosis, treatment options or other health care decisions about your pet. When possible we have articles fact checked by experienced Vets and Vet Nurses.
Read full Disclaimer here