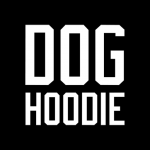 Who we are and what we do
DogHoodie Australia is a hit amongst pet owners and dogs alike. They've nailed the perfect blend of fashion and comfort for our furry friends, earning them a five-star rating and a strong rep as Australia's top choice for custom dog hoodies.
The star of their collection, the DogHoodie, is the definition of cosiness. It's made from premium cotton and has been breed-tested, so it fits like a glove on dogs of all shapes and sizes. Plus, each hoodie can be personalised with your dog's name and a couple of digits, giving it that unique flair.
The ordering process is easy as pie – pick a colour, add your personal touch, and your customised DogHoodie is shipped out in a jiffy.
But DogHoodie Australia hasn't just put thought into style. Each hoodie has a smart leash attachment and a V-shaped design for easy bathroom breaks. Even better, they're machine washable to keep your pup clean and comfy.
Run by a team of pet lovers, DogHoodie Australia is all about helping your dog look good and feel great. They understand that our dogs deserve the best, and they deliver just that with their blend of quality, convenience, and chic.