Our interview with Steve from More Than A Dog Catcher
Firstly we would like to say great job on your Facebook page and now your new blog.
What made you want to start your More Than A Dog Catcher page and the blog?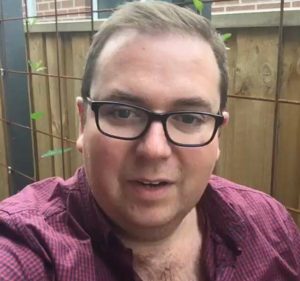 Thank you so much Suzanna. More than a dog catcher was first started to try and correct some misinformation about animal legislation and it has grown from there. I also wanted to try and improve the image lots of people still have of "the dog catcher", that collects dogs and drives their full van to the pound. Animal Management is much more than that!
I never thought an Animal Management Officer page would get much interest! But I have lots of passionate followers from varying backgrounds including other officers.
How long have you been an Animal Management Officer? You must have seen and heard it all.
I have worked in Local Government law enforcement roles for about eight years now, five of those years in Animal Management roles. I have worked in city, urban growth and rural councils. I worked a mix of on road, supervision and project officer roles. So I worked on a range of different complaints, with varying levels of complexity. In city areas, I investigated lots of barking dog complaints and did loads of beach and park patrols, chatting to dog owners. In more rural areas, dog attacks on livestock and livestock not properly contained are top issues.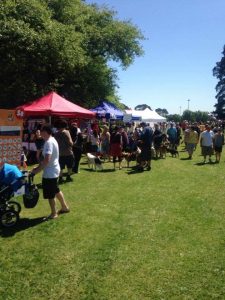 One of my best jobs was coordinating a massive vaccination and microchipping event. We had a big parvo outbreak in the community and I worked closely with our local RSPCA Inspector to get the event off the ground. We successfully got RSPCA and local vets working side by side, to vaccinate about 300 dogs. We also microchipped 55 dogs and registered 80. It was a fantastic collaborative effort.
What is the biggest challenge that Animal Management Officers face?
One of the biggest challenges Animal Management Officers face is trying to find the best way to educate pet owners. Despite the increase in the use of Social Media, Councils need to make sure they try lots of different methods to communicate to pet owners. Because not everyone is on Social Media and they may not follow your page anyway!
What is the one message you would like to tell our readers about Responsible Pet Ownership?
The one message for your readers would please microchip your pets and keep all your contact details up to date. We still come across lots of pets that are not chipped. It is also very common to have pets microchipped, but still in the name of the previous owner or even the breeder. Microchipping is your pet's ticket home.
If anyone has any further questions what's the best way to get in contact with yourself?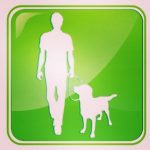 If you have any animal legislation questions or maybe a pet event you want Steve to promote and attend, email hello@morethanadogcatcher.info or via https://mtadcblog.wordpress.com
Facebook/Instagram: @morethanadogcatcher
Twitter: MTADC1
Read Steve's PuppyPages article how to socialise your puppy safely
---
The information on PuppyPages website is not meant to replace first hand treatment of your dog by a professional vet. Always consult your vet for medical and health care advice. You should not rely on any of the information on this website for medical diagnosis, treatment options or other health care decisions about your pet. When possible we have articles fact checked by experienced Vets and Vet Nurses.
Read full Disclaimer here