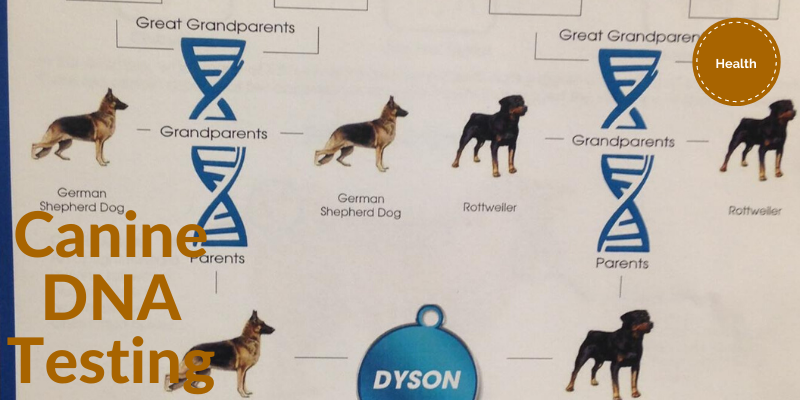 It is important to understand that, like us humans, all dogs have their own unique behavioural and physical characteristics stemming from how they have been handled, trained, the environment they have been exposed to and of course their genetics. DNA (deoxyribonucleic acid) based genetic profiling can be a very important tool used to not only determine a dog's parentage but also any medical or behavioural traits that your dog may have a predisposition to. DNA testing dogs is almost like having a blueprint that can assist in gaining an insight into some of your pets unique characteristics.
How can this help my dog live their best life?
Well simply, the more information we have, the better decisions we can make for our pet. Uncovering the information about your pets genetic makeup can assist you in determining the best type of diet and exercise regime that suits the weight range of your pet, as well as the best course of action for those quirky behaviour traits. However most importantly, by determining a predominant breed, it also allows your vet to inform you on possible predisposed health concerns that are common in specific breeds. For example Bulldogs can often suffer respiratory problems, German Shepherds and other large breed dogs can be prone to Hip Dysplasia. Knowing these potential risks ahead of time can assist you and your vet put together a plan for any future complications.
Which test is right for me?
There are different test options available which is great, but it is important that you have all the facts so that you can make the right decision for you and your pet. Things to consider include the type of sample that is required, how many breeds that individual test can identify, how long you have to wait for results, how the report is presented and of course the cost.
All available tests require either a blood test or a swab from your dogs cheek.
• Blood Test
The ADVANCE Mixed Breed Identification DNA Test requires a quick visit to your vet to have a simple blood sample taken. This test requires an adequate amount of high quality DNA that a vet is able to draw using sterile techniques so the sample is pure, uncontaminated and stable. This sample is then sent to an external laboratory for analysis and results are usually back within 3-6 weeks.
A quick phone call to your local Veterinary Clinic to check whether this is a service they offer is the first point of call. Usually if a clinic does not have the test readily available, they will either know how to source the test from an external company or they may know a clinic who they can refer you on to. It may also be worth checking out how much it is going to cost while you have them on the phone.
• Swab Test
Swab tests are a simple test that can be performed in the comfort of your own home and ordered just as easily from convenience of the couch. There are many online options to ordering your at home swab test. Companies such as Orivet and even Amazon sell these products to the public and do not require you to be a veterinary professional.
This test can be problematic with compliance required from your pet. As we all know some pets may not take to kindly to you trying to place a cotton swab in their mouth and decide chewing on the swab a better idea. With this comes the risk of contaminating the sample and also not collecting enough cells to be able successfully perform the test.
How do the tests determine my pets breed?
Simply, samples are analysed and snips of your dog's DNA are then cross referenced against an extensive genetic database containing other known breed signatures. Some of these databases can exceed 250 breed signatures and can screen for over 150 health diseases.
It is important to note that DNA tests are intended to be used to identify the genetic makeup of a mixed breed pet. It is not intended to be used in legal matters to validate if a animal is of a restricted breed or to confirm the purity of a purebred animal.
---
The information on PuppyPages website is not meant to replace first hand treatment of your dog by a professional vet. Always consult your vet for medical and health care advice. You should not rely on any of the information on this website for medical diagnosis, treatment options or other health care decisions about your pet. When possible we have articles fact checked by experienced Vets and Vet Nurses.
Read full Disclaimer here