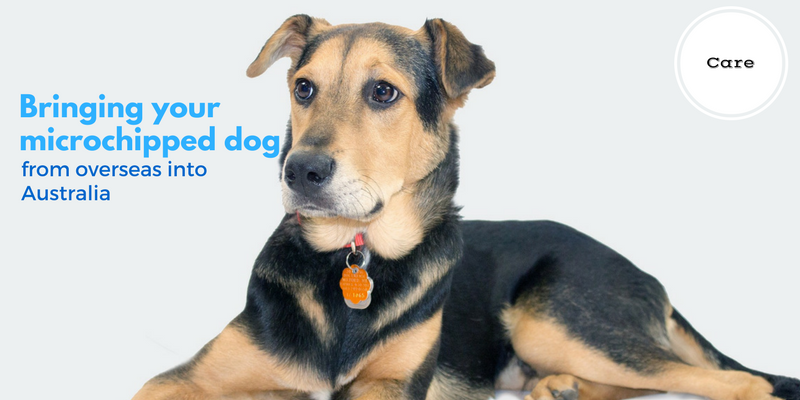 Arriving in Australia with your Dog
The Australian Government requires all pets that are being imported into Australia be microchipped prior to arrival however it is the owner's responsibility to have the microchip registered on a microchip database once in the country.
Quarantine may have given you an information pack on registering your pet's microchip number on a National Database. However if you weren't given any information, if you organise to see a Vet upon arrival or in the immediate future, your vet should be able to help you have your dogs microchip registered on the database that they use. Or you could also use the services of mobile microchipper who will be able to come to your home or workplace to scan your dog.
Please note that if an Australian compliant scanner does not detect the microchip OR the microchip is not an Australian standard microchip then another microchip will need to be implanted.
National Microchip Registries
In Australia there are multiple National Microchip Registries. We have a list here. There is also a Microchip Search Portal called Pet Address where you will be able to enter your pet's microchip number and do a search to see if it has been registered.
Moving to NSW
If moving to NSW your pet will need to be registered on the NSW Pet Registry, it is however highly recommended that you also have your pet's microchip details registered on a National Database as the NSW register is run by Local Council and only covers the state of NSW for recoveries. If you are planning on travelling out of NSW make sure you do have your pet registered on a National Database.
Extra Identification
It is high priority that you have your pets microchip registered sooner rather than later as if they do happen to take themselves on a walk to explore their new surroundings it will be much harder to find them. It is also recommended that they have a collar with identification tags on.
Further Information
http://www.agriculture.gov.au/cats-dogs/frequently-asked-questions-how-do-i-register-my-cat-or-dogs-microchip-in-australia
https://www.puppypages.com.au/microchipping-and-your-puppy/
Written by Suzanna
---
The information on PuppyPages website is not meant to replace first hand treatment of your dog by a professional vet. Always consult your vet for medical and health care advice. You should not rely on any of the information on this website for medical diagnosis, treatment options or other health care decisions about your pet. When possible we have articles fact checked by experienced Vets and Vet Nurses.
Read full Disclaimer here