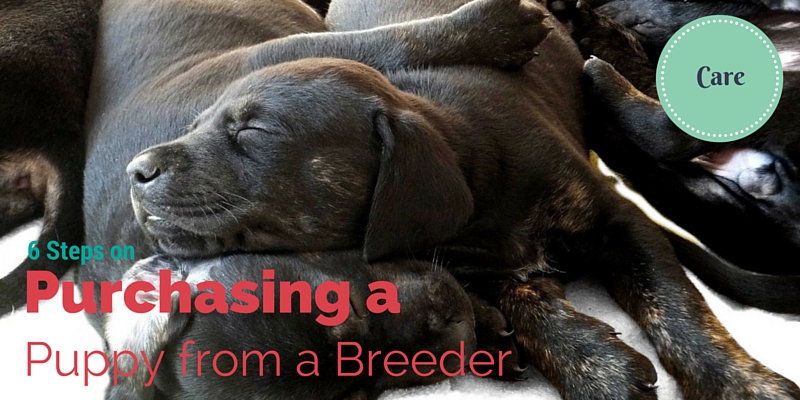 1. First step is to choose a breed and do your research. Make sure you are being realistic about the breed you are choosing. e.g Your living space (do you live in an apartment, on a farm, do you have a small backyard), energy level of the breed and so fourth.
2. Look on dogzonline.com.au for breeders of that breed and either telephone or send an email. Make sure you tell them about you, your lifestyle and your plans for the dog. Be honest as they know when you are lieing (they've heard it all). Dont ask 'have you got puppies? How much?'
3. Go meet the breeders and their dogs, meet the mother of the pups at a minimum.
4. Check for health issues for your chosen breed and ask the breeders about health testing.
5. Ask about health guarantees – If the puppy ends up having some type of serious illness, what do they do? and also find out what the breeder expects of you as a puppy buyer.
6. And finally be prepared to wait for a puppy as breeders can have wait lists.
The above tips are for purchasing puppies from a Reputable Registered Breeder.
A 'registered breeder' is someone whom is a member of a breed club or association that operates a stud book or register. It can also refer to someone who is registered with their local council as a breeder which is also called a 'recognised' breeder. Always do your research to make sure the breeder is reputable and ethical.
The RSPCA has some really good information regarding pedigree dogs in Australia.
---
The information on PuppyPages website is not meant to replace first hand treatment of your dog by a professional vet. Always consult your vet for medical and health care advice. You should not rely on any of the information on this website for medical diagnosis, treatment options or other health care decisions about your pet. When possible we have articles fact checked by experienced Vets and Vet Nurses.
Read full Disclaimer here